We here at Headway Parkour believe that true happiness comes from doing what you love with those closest to you. We are a close knit family of friends who always push each other to be the best that we can be. It is believed that radical changes in one's life are what keep us happy, so we strive to always be evolving and innovating what we do. So why don't you try it yourself? Do something that you have never experienced before and enjoy it, consider it a personal challenge from Headway Parkour, to you.
Headway Parkour all rights reserved ©

Powered by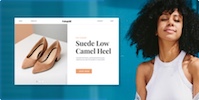 Create your own unique website with customizable templates.